HEADQUARTERS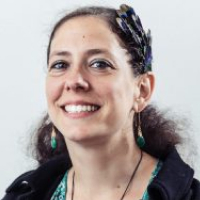 GENERAL COORDINATOR
Sarah Gogel
Sarah Gogel, General Coordinator of MADERA since 2020, has a Juris Doctorate from Northeastern Law School in Boston and is a recognized social entrepreneur for her youth empowerment work around the world.
BOARD OF DIRECTORS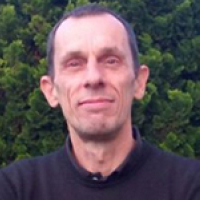 PRESIDENT
Christian Blanchard
Former Déléguée Générale at MADERA, Christian is the President of MADERA since 2019.
BOARD OF DIRECTORS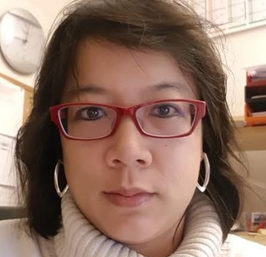 ADMINISTRATOR
Céline Weymann
Former Déléguée Générale at MADERA, Céline is now an Administrator on the Board acting as Secretary General.
BOARD OF DIRECTORS
HONORARY BOARD MEMBER
Régis Koetschet
Régis Koetschet The Board validates the vision, missions and values of MADERA as well as its strategic orientations. It meets every 4 months in plenary and 5 times a year as Office of the Board.
Some part of the Former Team In Afghanistan until 2018
COUNTRY DIRECTION
His role is to ensure the good functioning in the field of MADERA and its various departments (Operations, Logistics, Partnerships and co-financing, Monitoring and Evaluation, Human Resources and Finance), and to guarantee the proper implementation of the action plan. He also is the institutional representative of MADERA in Afghanistan and the head of security.
OPERATIONS DEPARTMENT
He coordinates the implementation of the programs that MADERA develops in the field, in close collaboration with the provincial coordinators and the project managers. He also ensures relations with Afghan institutions (Ministries, local authorities ...)
LOGISTICS
DEPARTMENT
Responsible for all logistics actions (transport, buildings, materials, supplies ...), he is also safety coordinator
PARTNERSHIPS AND CO-FINANCING DEPARTMENT
She is in charge of fundraising, monitoring and relations with both Afghan NGOs and donors. She is also involved in communication.
MONITORING AND EVALUATION DEPARTMENT
This department aims at supporting program impact analysis and preparing the feasibility study of new projects, as well as ensuring the capitalization of experiences. The coordinator keeps track of the database of projects and their capitalization in connection with teams in provinces.
HUMAN RESOURCES DEPARTMENT
She is in charge of the day-to-day management of Afghan human resources, recruitment, training and the collection of applications for consultants. She also ensures the proper application of internal HR procedures.
ADMINISTRATIVE AND FINANCIAL DEPARTMENT
DEPUTY ADMIN AND FINANCE DIRECTOR
Mohammad
He is in charge of the good financial management of the projects and finances of MADERA in Afghanistan.
ACCOUNT
DEPARTMENT
He monitors the cash flow and prepares the closing of annual accounts.